I graduated from Utah College of Massage Therapy in 2009. I am Nationally Certified, licensed in the state of Utah, and practicing in Orem and Richfield. I have worked with a chiropractor, physical therapist, in a lucrative spa, and privately. In my private practice, I provide massage for some of the members of the US National Women's Bobsled Team, four of which have medalled in the Olympics.
I believe the body to be an amazing organism. I believe every body has the potential to heal itself, and every person knows their body better than anyone else, because they live in it. I believe that massage is an integral part of asking one's body to heal.
Healing is a matter of time, but it is sometimes also a matter of opportunity.

~Hippocrates
If you have questions regarding my education or qualifications, feel free to contact me. I am happy to be of service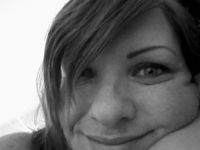 !